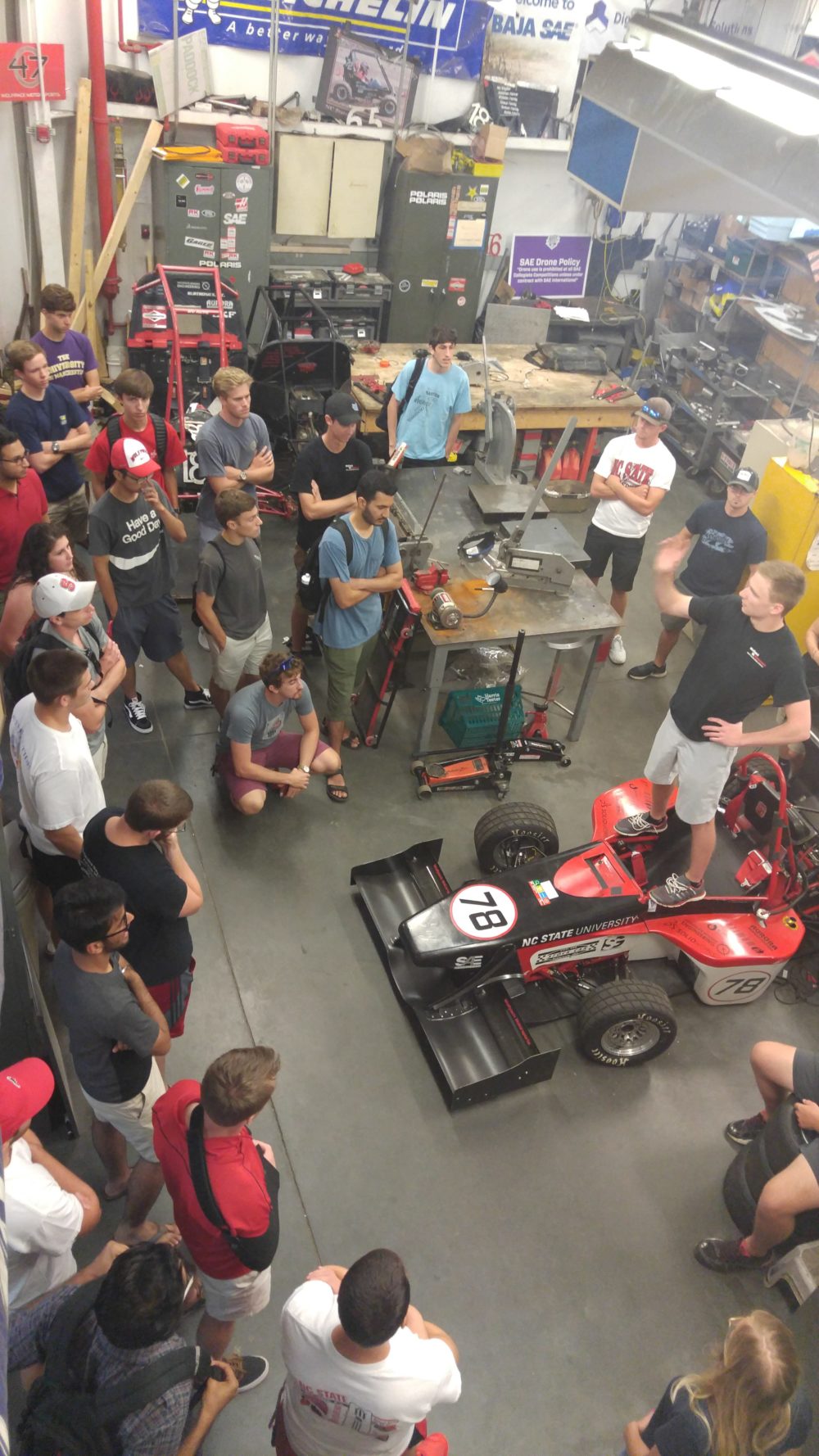 Due to the nature our competition and the amount of training that we give our new members we are not accepting any more members for the 201-2018 season. If you would like to join we ask that you check this page in August 2018 for updates on our recruiting process or by following us on Instagram at @ncsu_racing.
If you have any questions please look over our FAQ section below or email wolfpackmotorsports@ncsu.edu if you can not find the answer to your question.
Thank you,
FAQ About Joining Wolfpack Motorsports
What year should I join Wolfpack Motorsports?
We recommend that people join as freshman so that you can get the most out of the club but we have had successful members join as sophomores or juniors.
Do I need to have previous experience to join Wolfpack Motorsports
No. We will train you on any skill that you might need to be able to work on the car.
Does Wolfpack Motorsports have non-engineering majors?
Yes Wolfpack Motorsports has a variety of non-engineering tasks varying from business management, marketing, to graphic design.
What is the time commitment for new members?
Our new members are expected to put in around 10 hours a week. While our returning members will spend up to 40 hours a week at the shop.
What will I do my first year?
We believe that the best way for our members to learn about the team is to be involved with manufacturing their first year. During your second year onwards you will get the chance to design for a specific sub-system on the vehicle.

903 total views, 1 views today